Steamboat Bike Festival
Sep 6, 2018 - Sep 9, 2018
Lodging Discounts for Steamboat Bike Festival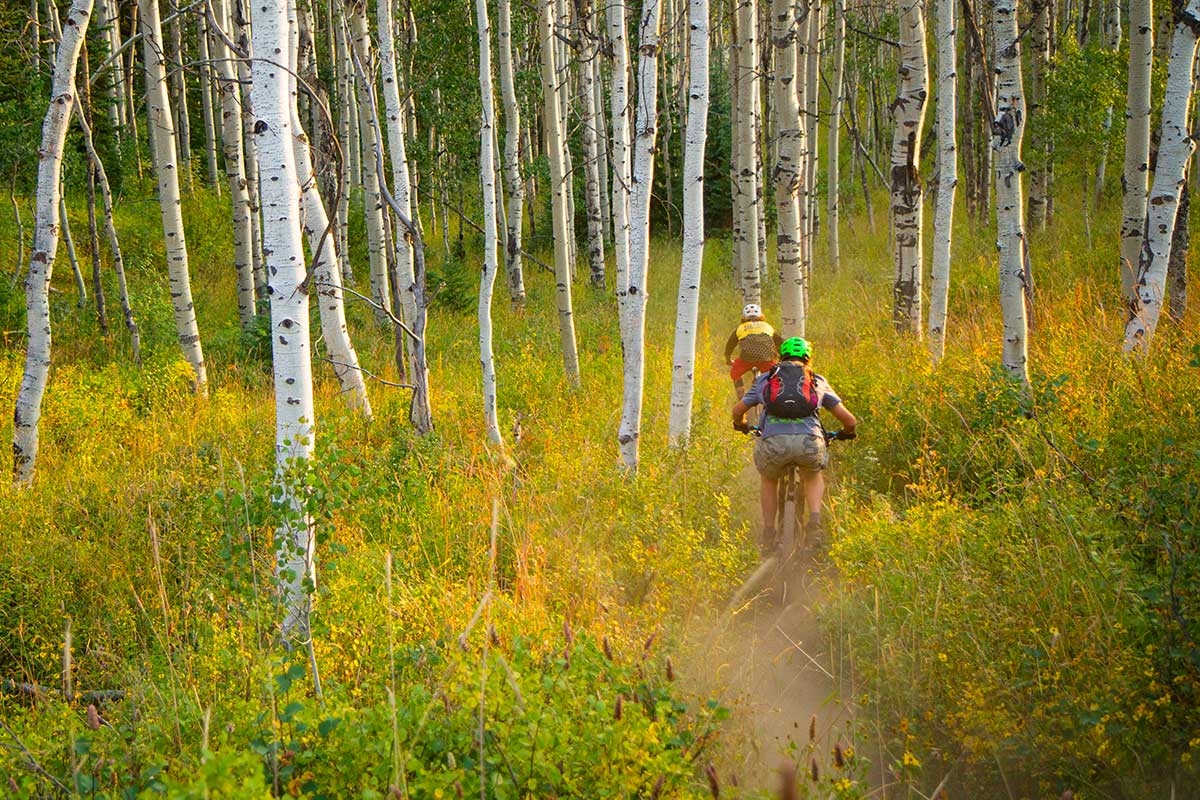 Visit Steamboat for the Steamboat Bike Festival save on your lodging with Mountain Resorts! Enter promo code BIKETOWN18 to add 10% to your lodging discount, or call to get your 3rd night FREE!
Book online or call to use the promo code. You must call to receive your 3rd Night FREE.
If you like to ride bikes, Steamboat Springs, CO is the place to be September 7 - 9. Bike Week offers something for everyone on two wheels. For the mountain bike enthusiasts, Steamboat is home to miles of beautifully maintained single track through tranquil mountain forests, culminating in sweeping views of the Yampa Valley. Road riders can explore a variety of highways and country roads winding through local ranch lands or up and over mountain passes with breathtaking vistas. Families can enjoy cruiser rides down the Yampa River Core Trail, following its namesake river the length of town, with plenty of places to stop along the way for fishing, picnicking and playing.
Come up to Steamboat and soak in the stellar scenery and Western hospitality of Bike Town USA.
Steamboat Bike Festival Events
Thursday, September 6
Draft, Hosted By People For Bikes
Festival Kick Off, Hosted By People For Bikes.
Friday, September 7
Organized Rides Led By Ambassadors
Road, Mountain, Bike Park, Townie Event.

Headquarters
Bike Demos, Expo

Afternoon Yampa Street Events
(E.G. Strider, Chainless, Etc.)
Saturday, September 8
Organized Rides Led By Ambassadors
Road, Mountain, Bike Park, Townie Event.

Social Gathering At Hq (Steamboat Mountain)
Music, Food, Beer, Raffle.
Sunday, September 9
High School Mountain Bike Race (Howelsen)
Click here to learn more about the Steamboat Bike Festival here.